WRIB has grown to be the biggest Bioanalytical Conference
Exhibition at 15th WRIB will be 3 Full Days during the 3-DAY Main Workshop on Tuesday, Wednesday, and Thursday (Sep. 28-30, 2021).
Buffet Breakfast, Mid Morning Break and Snacks, Lunch Desserts and Coffee, Mid Afternoon Break and Snacks, and Mid Afternoon Wine and Beer Drinks Reception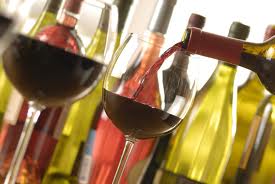 are included every day, take placing in the Exhibition Hall.
Hence, expect huge crowds and traffic at your booth everyday for 3 days at WRIB!
Brand your Company as a Leader and Showcase your Experience and Knowledge in Bioanalysis, Biomarkers, Immunogenecity, Gene Therapy, Cell Therapy and Vaccines at 15th WRIB!
For details in sponsorship/exhibition opportunities, please get in touch with Wei Garofolo.
E-mail: Wei Garofolo; Tel: 514-461-0877